I am in a good mood today; I used my new bag, I listened to Beyonce the whole ride up and discovered her stance on feminism hidden in the song Flawless which makes me love her exponentially more, I am wearing a new sweater from IRO that I love a lot more than I thought I would, and my new Stuart Weitzman shoes are very comfy.
Sweater:
IRO
Bianca
//
Pants:
Lafayette 148
Bleecker Pants
//
Shoes:
Stuart Weitzman //
Bag:
FENDI CHAMELEON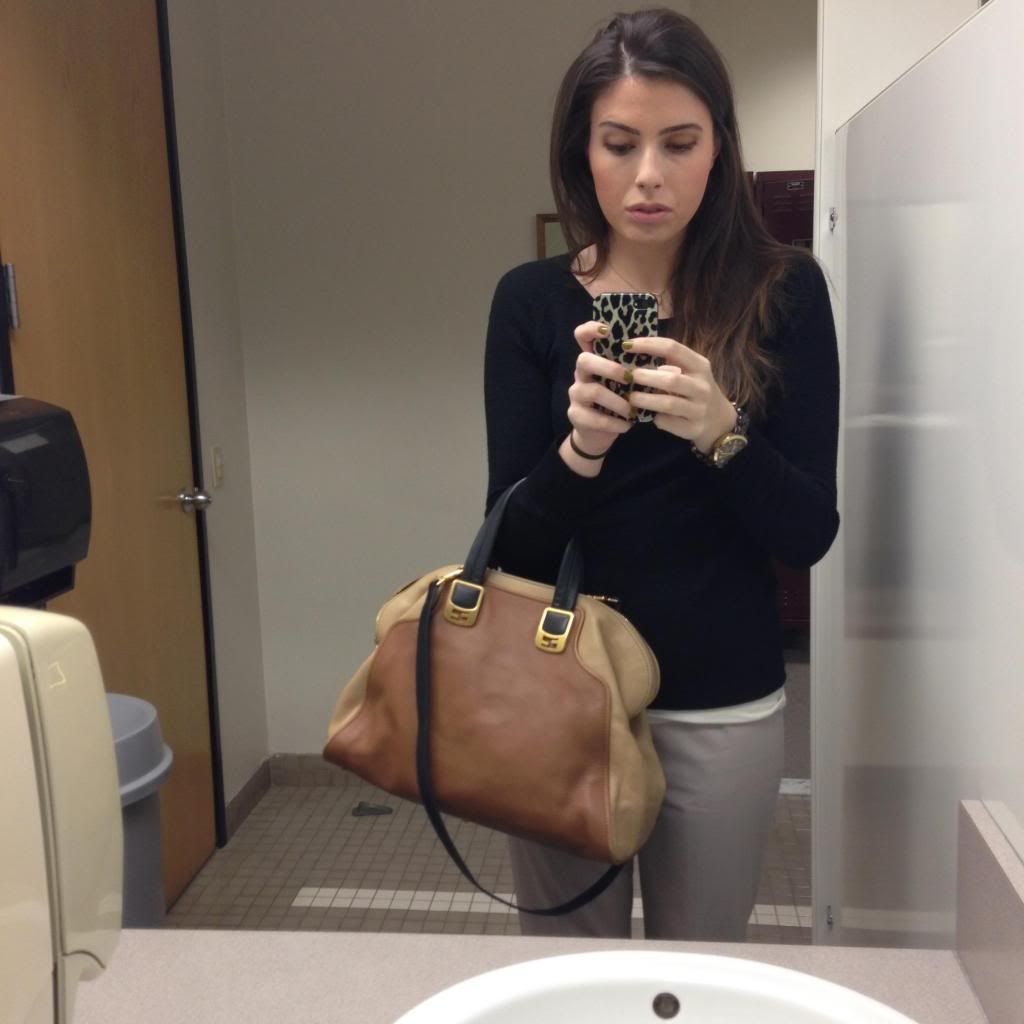 I got these pants from BHFO on eBay and they were a great deal and I love them but I regret buying this size. I hate the sizing variation between different brands but by now I should know that I am a size smaller in all "work/career" brands not also considered contemporary (i.e. Tory Burch, Lafayette 148, St. John). These are still doable but I wish they had belt loops!
How is everyone else's Monday going?