Apparently it's a holiday today. I could tell for two reasons:
The roads were thoroughly and bizarrely empty on my drive into work this morning. There was hardly a single huge truck around that I had to avoid lest I spend my morning dodging huge chunks of ice falling from its roof after the slightest curve in the roads.
I have tons of emails about sales in my inbox.
One, not about a sale, from
Bergdorf Goodman
showed me this dress from Elie Tahari which I think will be my new White Whale for this season:
That dress. I must own it. It's gorgeous and totally my style - high neck, geometric styling, monochromatic, perfect.
And then
J. Crew
told me that everything in their sale section is an extra 50% off. Now I know I make fun of them for always having everything be an extra 30% off but this is a pretty good deal, and I can't remember the last time I saw them do anything higher than 40%.
I went for things I don't really have (unlike, ahem, plain black dresses) and so here's what I got: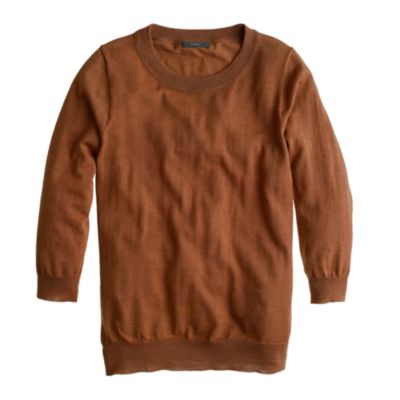 Merino Tippi Sweater in Heather Caramel
, $22.49 (originally $79.50). I love this color - like a deep camel - and don't have enough clothing in it. I do have a sweater in this color already but it's one of those big slouchy loose Vince ones so this is a different style that will fit in better with my work wardrobe.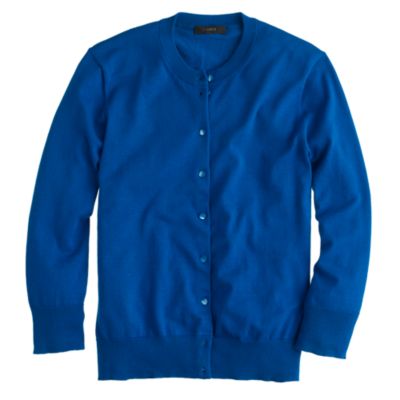 Jackie Cardigan in Deep Rivera
, $22.49 (originally $65.00). Not as good of a deal but another color I am lacking in my wardrobe, and one that I think will look great over my multitude of black dresses. A good basic and at $22.49 it's not so bad.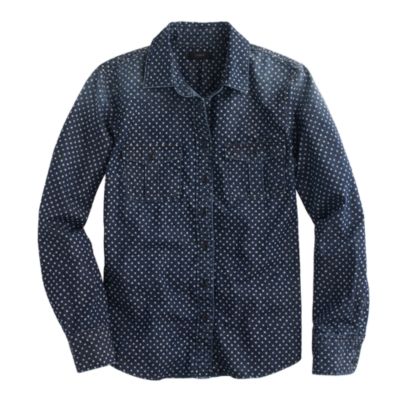 Keeper Chambray Chirt in Star Dot
$19.99 (originally $89.50). I don't have much chambray either and I love the sort of faded look of this button down. I think it will be great with white jeans or a grey pencil skirt for work.
If you're not a small or a medium, lucky you and you have way more options in this sale. Most colors of items are sold out in these sizes but in the extra extra- and extra- ranges there's lots more to choose from.
Today I am wearing, believe it or not, a (mostly) plain black dress and my new
Boutique 9 Yendo
loafers. I love these shoes - they are unbelievably comfortable and add so much more to an outfit than a plain black ballet flat would.
rag and bone long sleeved suiting dress || hue sweater tights || kate spade scatter necklace
(similar
here
)
details of the dress that you can'r see in the pic because it's plain black but actually make it pretty cute!
I need to stop buying black dresses. New resolution - no more black dresses. Why are they so tempting? What is it that keeps me coming back? I don't know, but I need to cut them off. Cold turkey.